This Kart Is a very Powerful 2-stroke, top speed of around 60-65mph, with each rebuild of the engine after 30-50 hours depending how often you race it, It is a reed valve engine, and an electric start, so you have to keep the battery fully charged at all times, the battery is just used for the starter motor and fo5r the engine to run if the batery is dead no kart racing!!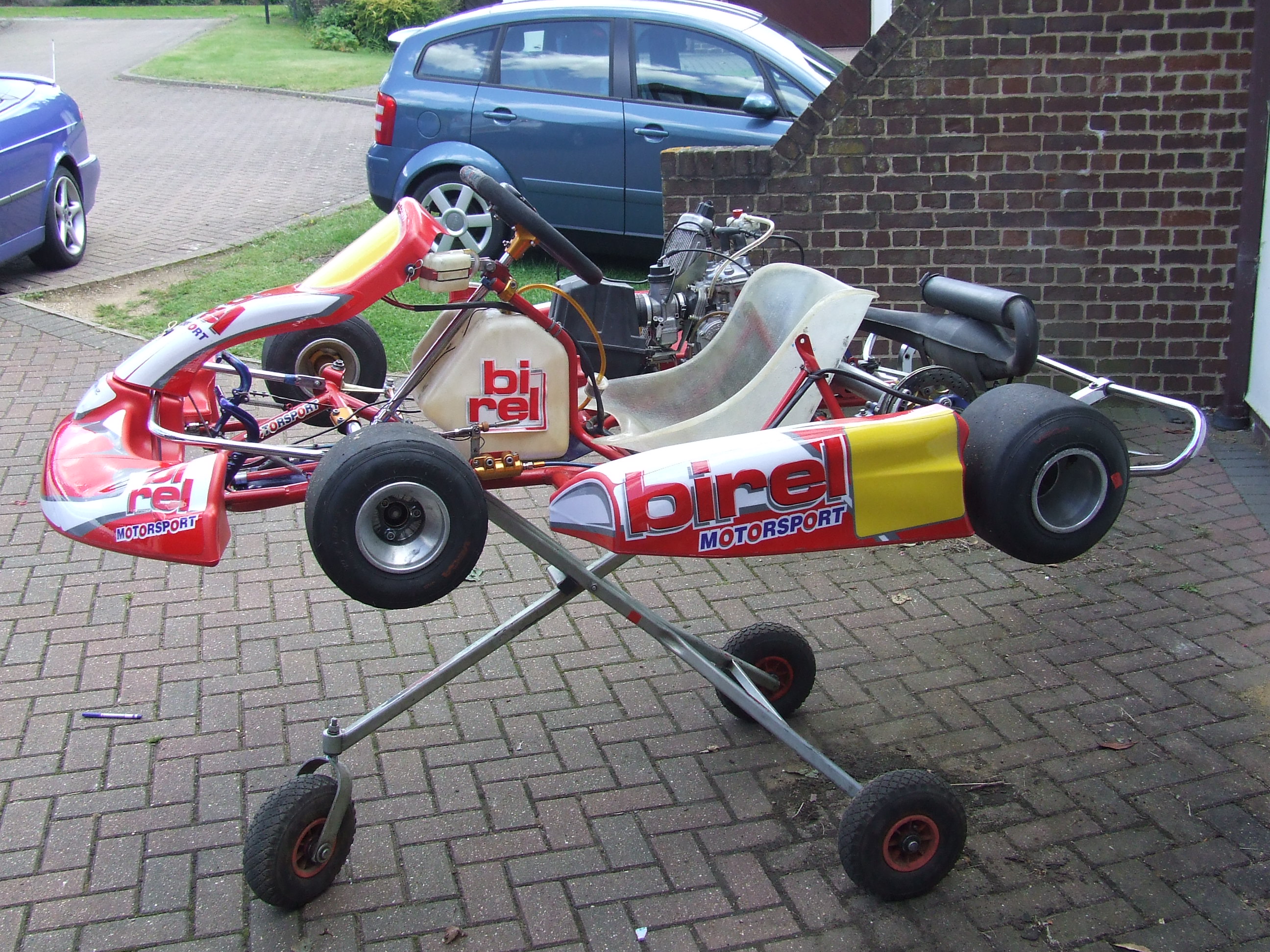 Keeping your own kart is hard work, having to keep the battery fully charged, but if anything goes wrong between races and you have to guess at what it is and try and fix it, it can be very stressfull, but that is the whole point of karting trying something new and enjoying fixing the kart if anything goes wrong, there is also alot more to karting than just pushing a button pressing a brake and a throttle with your feet and turning a steering wheel, you have to figure out what kind of tyre compound you put on the kart if it is hot cold or humid to get the best possible grip, you have to use special tyres in the wet, and special set up congfigurations like bring the front wheels out using spacers o and bring the back wheels in. Also it depends on what gearing you use and what jetting you put into the bottom of the carb, you have to know your peak revs to change the sprocket, this kart will rev to about 12500, if you have a big sproket on a long track you will overrev the engine and cause damage, so you put a small sproket on long tracks and big sprockets on small tracks. There are two types of wheels, Magnesuim, these are racing wheels super light weight and aluminiums these are practicing tyres and wet weather tyres. That is about all you need to know karting is a dangerous sport and should be taken seroiusly. There are so many considerations to take into account, at the bottom of the page is a typical set up sheet for any practice session.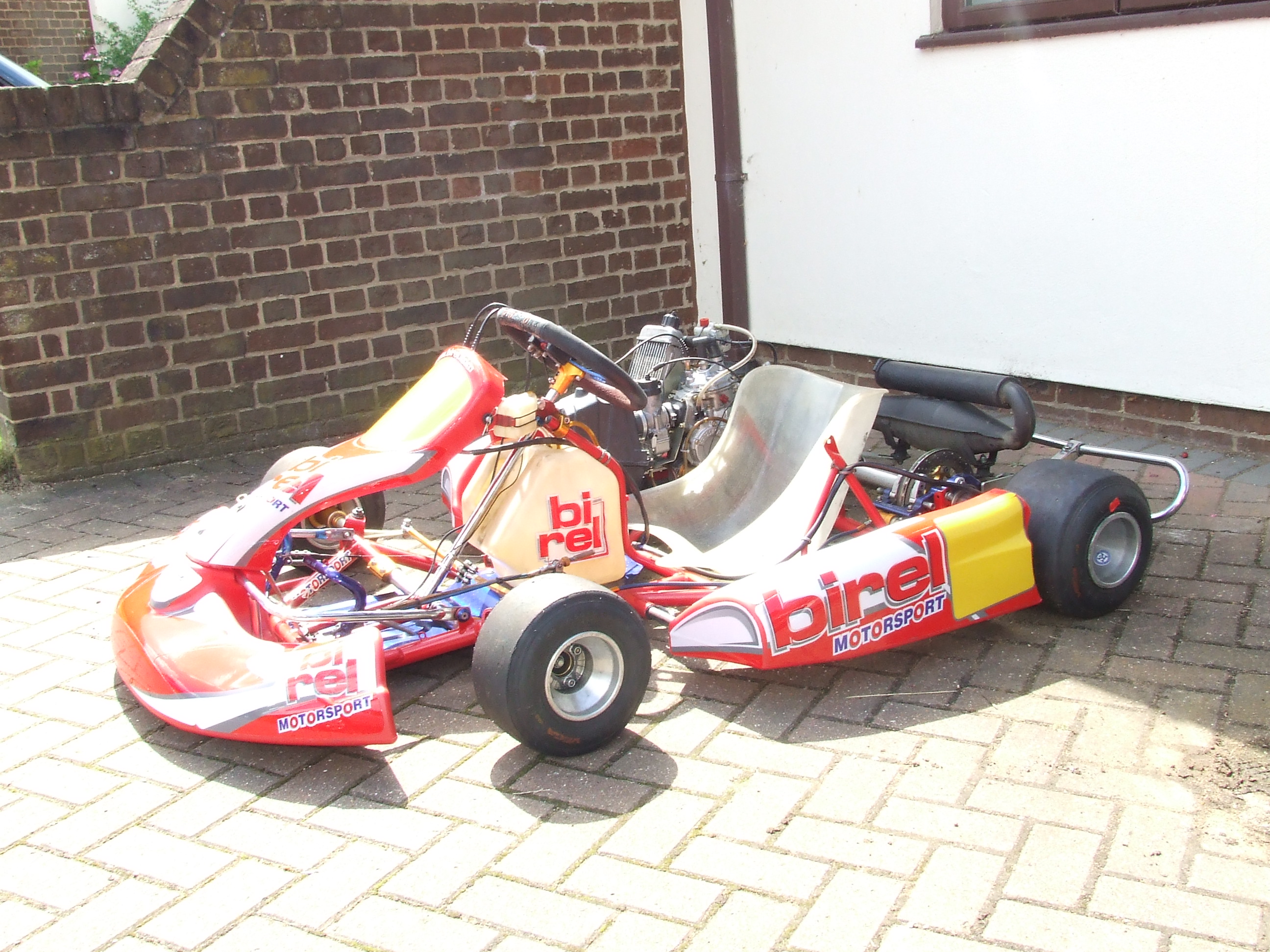 There are many different chassis in karting, Zanardi, Birel, Intrepid, Zip Evo, Maranello, CRG, Biesse, Gillard, tony kart and Sodi.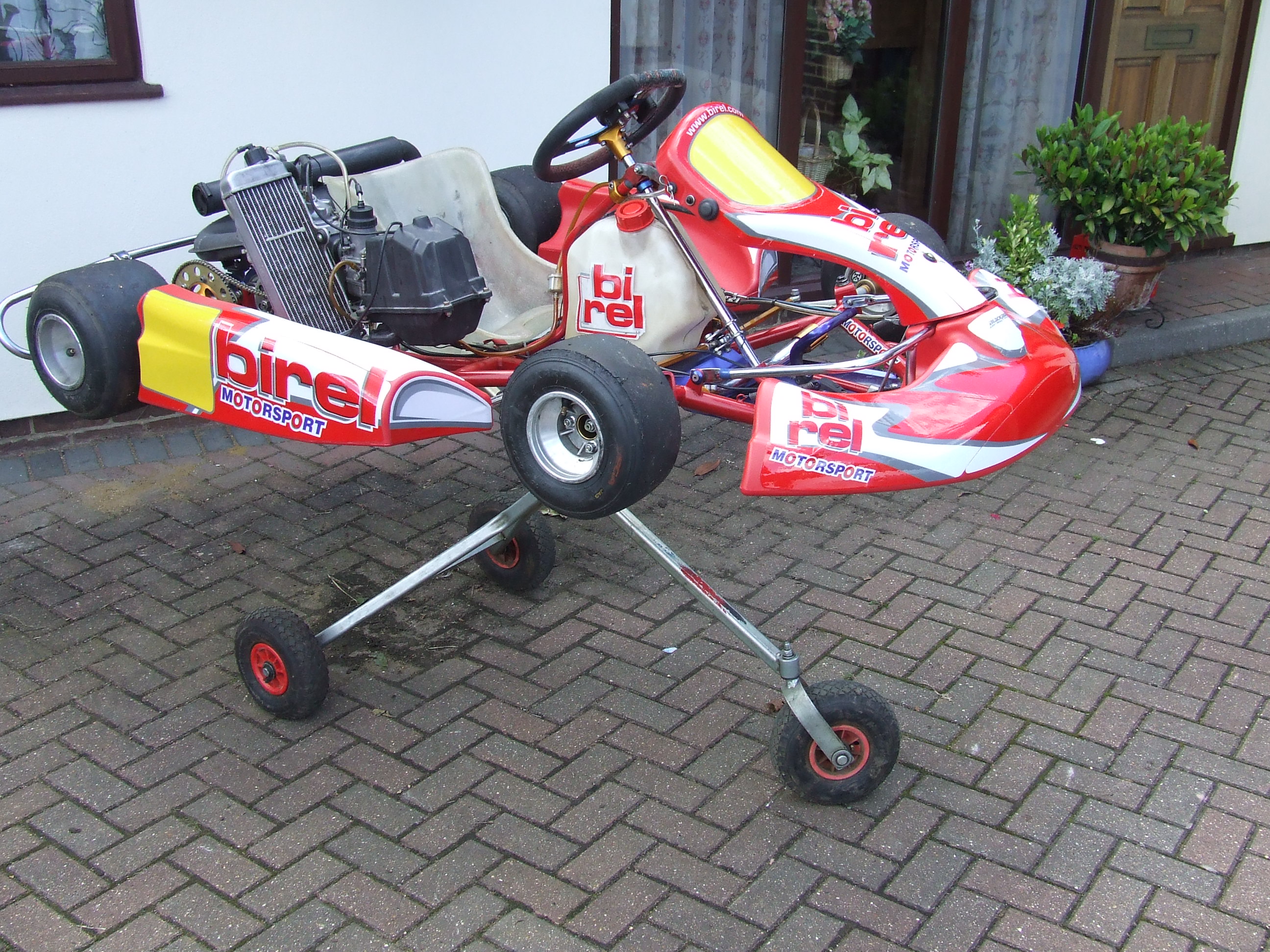 I have been racing this kart for the past 6 months now and i am off my Novice plates, there is some damage showing up on the kart now, but oh well, the racing has benn going good it was a slow start getting onto the pace, but now we are, i am now on my experts numbers, (white number, red backgorund). So far i have scored 2 top novices and finished 18th out of 26 in ythe whilton mill A finals.